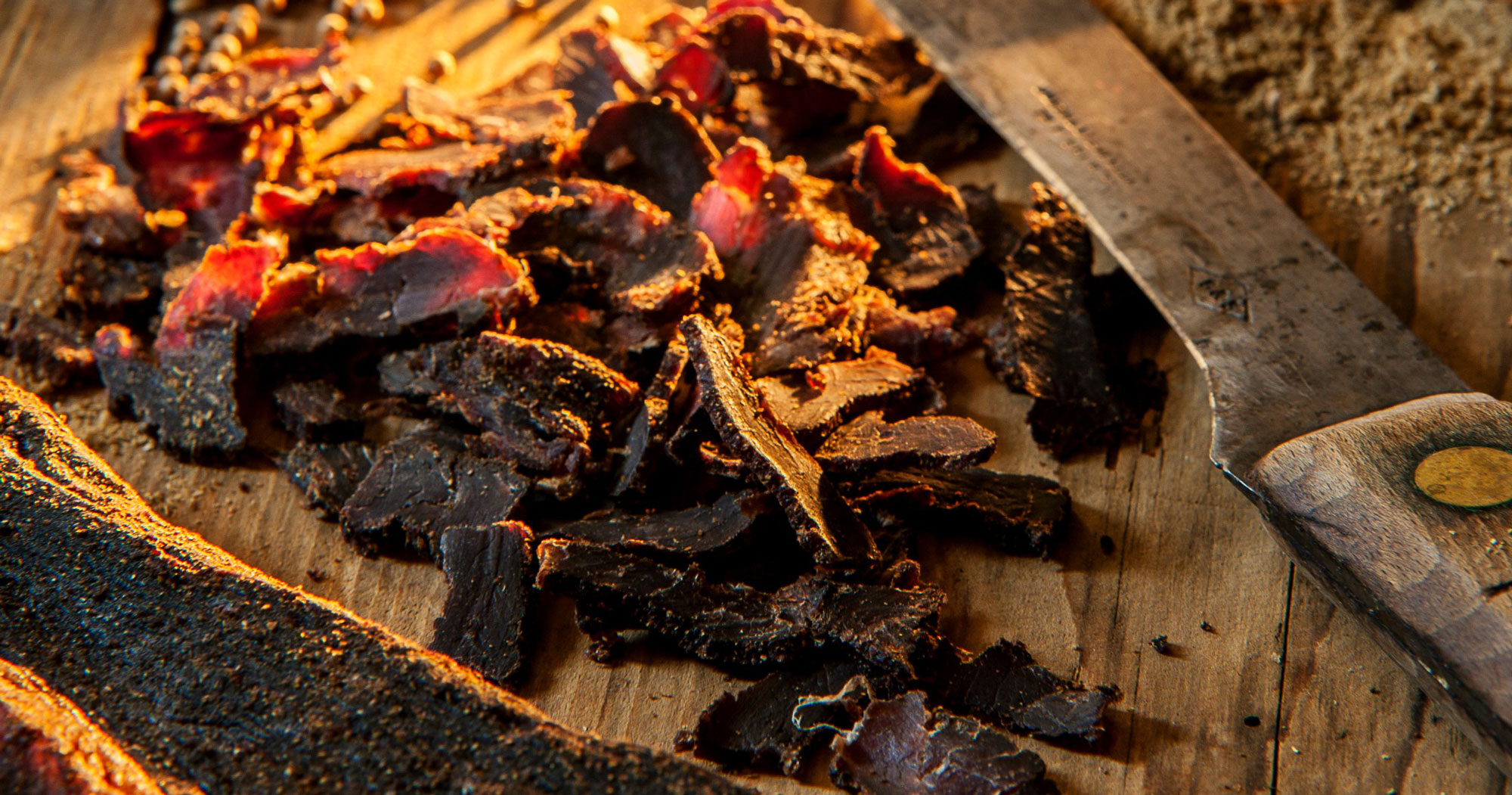 PURVEYORS OF AUTHENTIC BILTONG
Biltong Boss is enthusiastic, adventurous and has a passion for authentic biltong and meat snacks. Our mission is to provide the people of the world with high quality healthy snacks.
We combine premium ingredients with high quality beef from British and Irish cattle to create an unforgettable (sensational) taste. Our products have wide appeal. They are also suitable for those on paleo, keto and Atkins diets, due to their high protein content and very low sugar and saturated fat levels.
We work hard to make sure our products are available to our cherished customers easily and in a variety of places: always encouraging feedback and engagement whenever we are out on the road.
Biltong Boss – perfect meat for perfect snacking!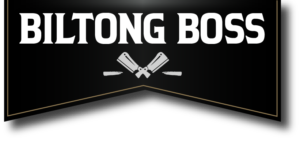 We don't want to be the ONLY biltong you eat …
… we want to be the BEST
For starters, biltong is a great source of protein, which can help your body recover after exercise, lose weight, and absorb nutrients more efficiently. It's also high in iron, zinc, and vitamin B12, which have been found to boost your immune system and energy.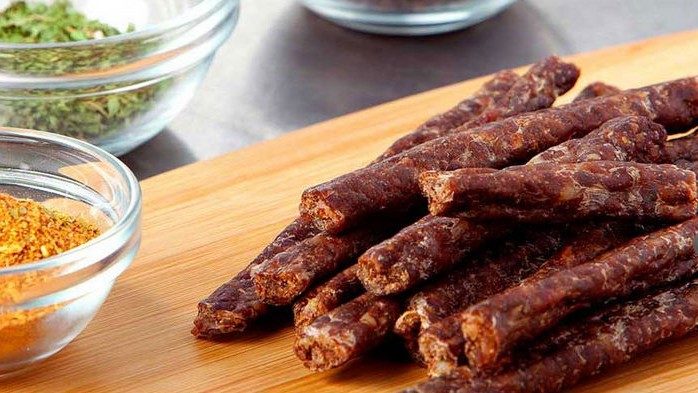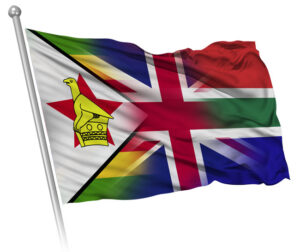 Originating
In
South
ern
Africa We Developed A Love For Biltong And Fine Meats. 
Biltong
Boss
allows
Us
To
Share A Truly Authentic South African Treat With You.
Combing the finest, authentic ingredients including carefully selected prime cuts of British and Irish silverside with the finest spice selections to create our tasty, healthy, protein biltong snacks.
Biltong isn't  anything new (South Africans have been making and eating it for centuries), it's gaining traction in The United Kingdom as a go-to snack for athletes, fitness fanatics, and just about anyone  on the hunt for a high-protein, low-sugar solution to hunger pains.
 Let's start at the beginning…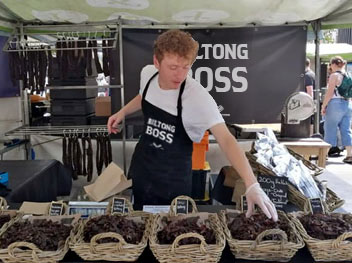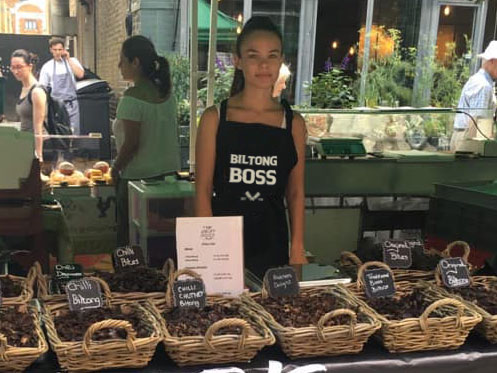 Freshly cut is the very best way to enjoy your biltong
Farmers and fresh food Markets are an important part of our sales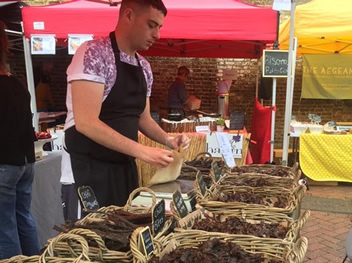 Pronounced bil, as in Bill, and tong, as in tongs.
Think of your favourite cured meat but healthier and tastier. That's biltong. It is made from carefully selected cuts of silverside beef, but what makes it biltong is that it goes through a specific curing process that originated in South Africa to preserve meat before refrigerators.
South Africans would cover meat in spices like coriander, salt and pepper, and vinegar. Then they'd hang the meat on a hook to dry (a.k.a. cure) for several days, slice it, and BOOM—biltong!
The culinary opportunities go way beyond snacking—you can shred it into salads, add it to sauces, put into sandwiches, add to dips, or use as a garnish. Yes biltong can make an appearance at every culinary event.
Biltong is hung and air-dried for a period, making it naturally tender. It gets marinated in salt and vinegar which gives biltong its distinct taste and also cures the meat. After drying, biltong is typically sliced into small ribbons (though some traditional styles in South Africa are sliced into larger one-inch chunks). All the flavour comes from the meat, vinegar and spices.
Found this guy at Windsor food market this morning 👍🏼 The most absolutely fabulous selection of tasty biltong 🤩

Best biltong and dry wors in London!

Best biltong ever!!! Fresh and oh so tasty!!